Trios Birth Center Construction
NOW OPEN: Trios Birth Center at Southridge Hospital
The Trios Birth Center on the Southridge Hospital campus (3810 Plaza Way, Kennewick, WA 99338) opened March 29, 2022
Patients in labor should check in at the Emergency Room entrance
When a patient and their care partner arrive to the Emergency Room Entrance, they will be screened for COVID-19 symptoms and be guided on where to go to check-in.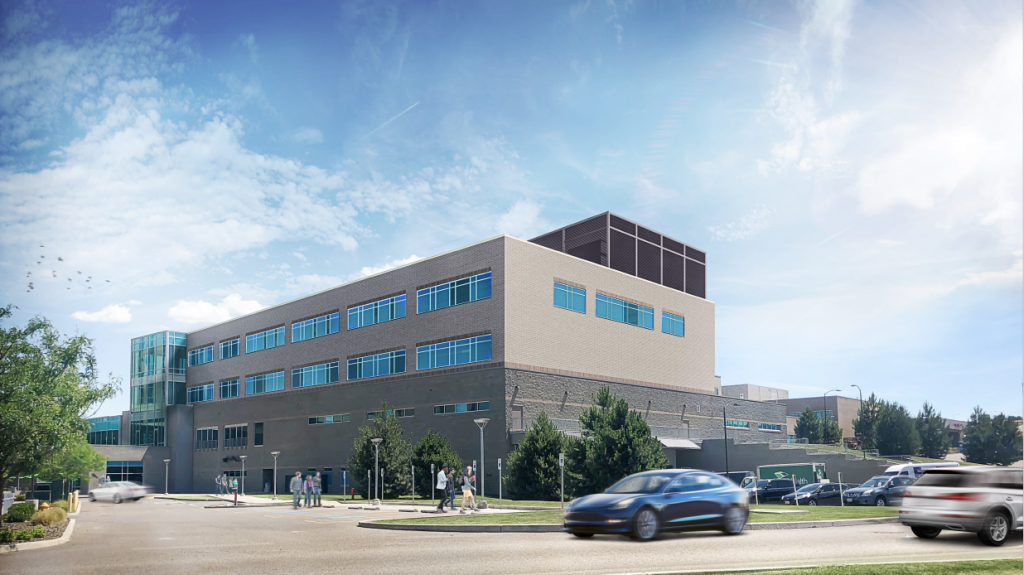 Trios Birth Center,
now open!
The Trios Family Birth Center is now open on the Trios Southridge Hospital campus! This has been made possible by a nearly $22 million investment from LifePoint Health. The new space accommodates our Trios Birth Center and Special Care Nursery and brings all of Trios' hospital services under one roof.
The approximately 23,376 square foot, two-story addition was constructed above the 1st floor Surgery Department and connected at the second and third floors of the current Southridge Hospital. Approximately 9,970 square feet of existing space was also renovated for the project.
"We are eager to open the doors of our new birth center to expectant mothers and their families," said John Solheim, Trios Health Chief Executive Officer. "It has been a long time coming to bring all of our hospital services under one roof, and we are incredibly excited for the public to see the new space and for families to be able to welcome their babies at our Trios Birth Center."
Pictures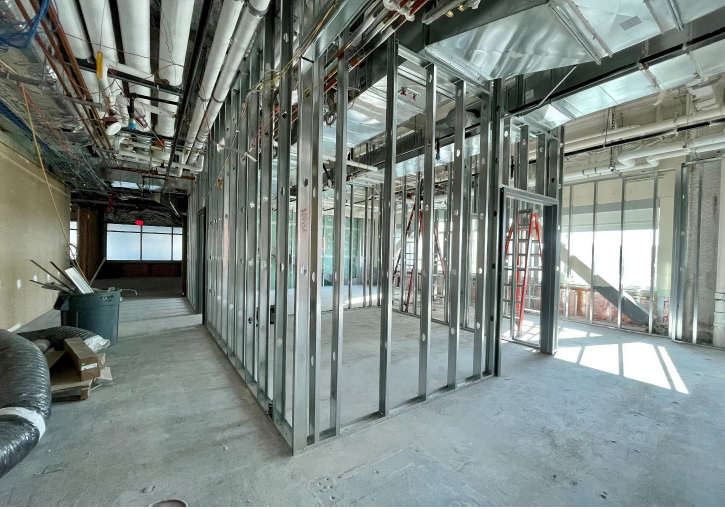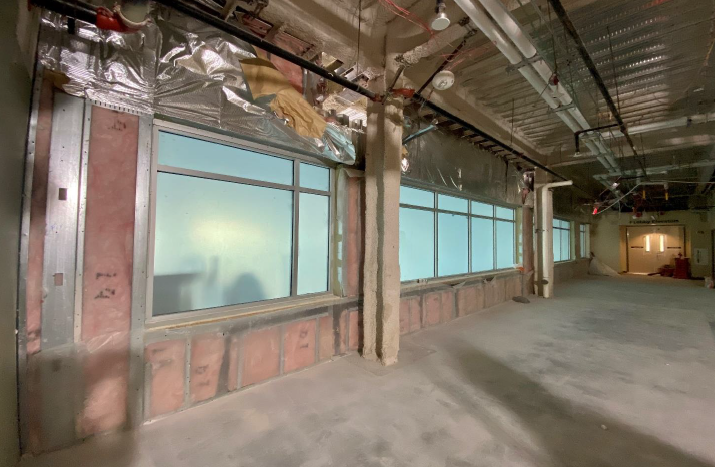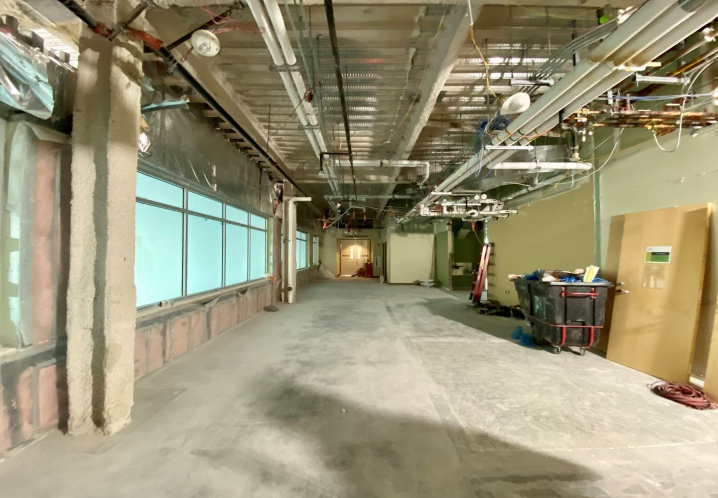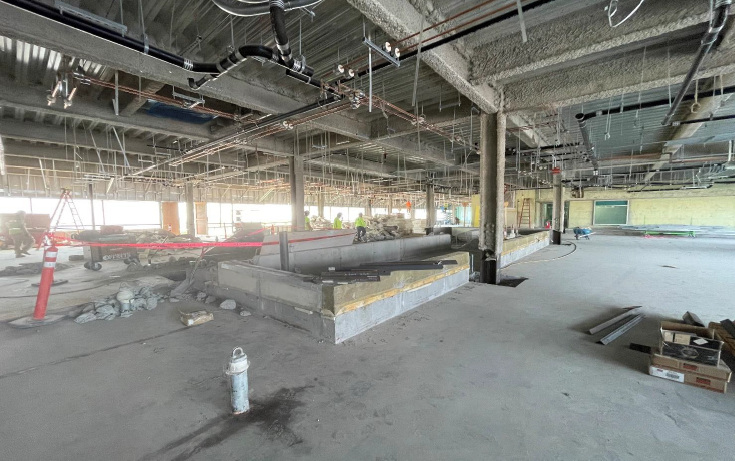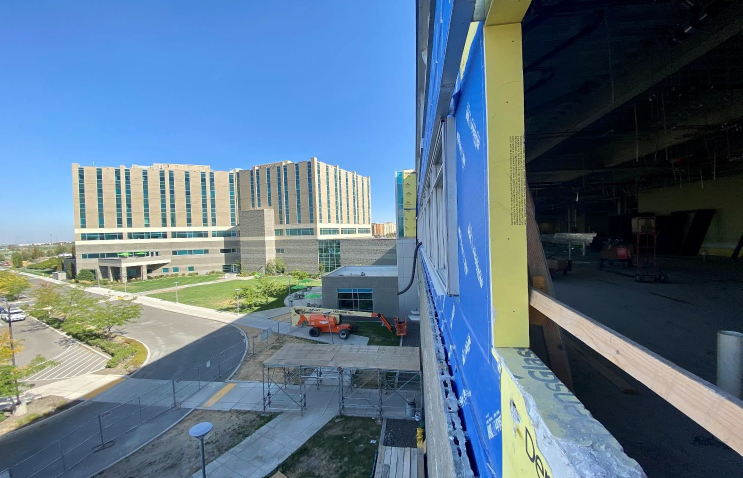 Press Releases
Trios Health to Construct New Family Birth Center on Southridge Hospital Campus
Trios Health Family Birth Center Construction Progressing
Trios Health Gifts Auburn Street to City of Kennewick
Trios Family Birth Center Construction Helping to Fund Scholarships
Trios Obstetrics and Women's health Clinic Moving to Trios Care Center at Southridge March 1
New Trios Birth Center Opening Date Set
Trios Health Hosting Ribbon Cutting Ceremony for New Trios Birth Center
In the News
Trios Health to build $22 million birthing center tower in Kennewick - Tri-City Herald, Feb. 13, 2021
Trios Health to relocate birthing center with new addition at Southridge Campus - KEPR TV, March 2, 2021
New $22M Trios birthing center speeds up plans for recovery center - Tri-Cities Journal of Business, March 2021
Here are $50+ of Tri-Cities hospital construction, expansion projects underway - Tri-City Herald, March 8, 2021
Lourdes Health and Trios Health: Dedicated to 'Making Communities Healthier' - Tri-City Herald, April 30, 2021
Trios Health Family Birthing Center Progressing - Tri-City Regional Chamber Newsletter, May 26, 2021
Trios birthing center project tops out - Tri-Cities Journal of Business, June 2021