Family Medicine Residency
The Trios Family Medicine Residency Program is designed to train physicians to become independent practitioners dedicated to compassionate, quality, patient-centered care and continual learning.
The Trios Health Family Medicine Residency Program is 36 months in duration and includes both inpatient and outpatient experiences. One-on-one training is provided by faculty who work at Trios Health and in the community.
The Continuity of Care Clinic—operated within Trios Women's and Children's Hospital—is at the heart of the training program for our residents. The clinic provides a learning environment that embraces evidence-based medicine and creates opportunities for longitudinal hands-on experience. Residents will be given increasing patient care responsibilities commensurate with their level of knowledge and skill.
Meet the Class of 2020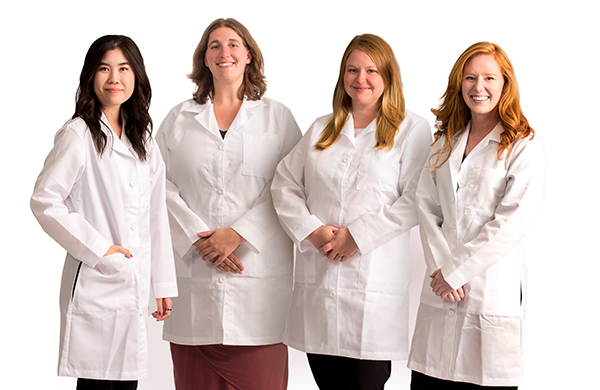 L to R: Jennifer Muong, DO; Maria Niemuth, DO; Megan Bensing, DO; Kayla Winkle, DO