Family Medicine Residency
The Trios Family Medicine Residency Program is committed to train physicians to become independent providers dedicated to compassionate, quality, patient-centered care and continual learning. The program is an ACGME accredited program and part of the WWAMI Family Medicine Network.
The Trios Health Family Medicine Residency Program is 36 months in duration and includes both inpatient and outpatient experiences. One-on-one training is provided by faculty who work at Trios Health and in the community.
Trios Health Family Medicine Residency clinic is where the Family Medicine residents have their continuity of care clinic. It is operated within the Trios Care Center at deBit near the Trios Family Birthing Center. The clinic is the heart of the training program for our residents. The clinic provides a learning environment that embraces evidence-based medicine and creates opportunities for longitudinal hands-on experience. Residents will be given increasing patient care responsibilities commensurate with their level of knowledge and skill.
In accordance with Proclamation 21-14.1, made by Governor Inslee, all health care employees in Washington State are required to be fully vaccinated with a recommended COVID-19 vaccine as a condition of employment. If you are entitled under applicable law to a disability-related reasonable accommodation or sincerely held religious belief accommodation, then you are exempt from the proclamation.
Use the Trios Find a Provider link below to find our Trios Resident Physicians.
Meet the Class of 2022 Family Medicine Residents

Meet the Class of 2023 Family Medicine Residents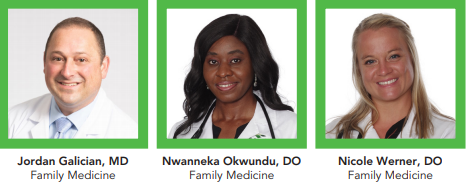 Meet the Class of 2024 Family Medicine Residents