Trios volunteers are warm and caring individuals who give back to their community, offering their time, talent, and dedication throughout the hospital setting—and beyond.
Volunteers are asked to give a minimum of four hours per week for at least six months. There are a variety of volunteer roles to fit individual time schedules, skills, and interests. Please note, we do not have volunteer experiences that include job shadowing or patient care. Our volunteer opportunities also do not generally fulfill pre-admission requirements for college programs. Our current service areas are listed below.
Service Areas
Gift Shop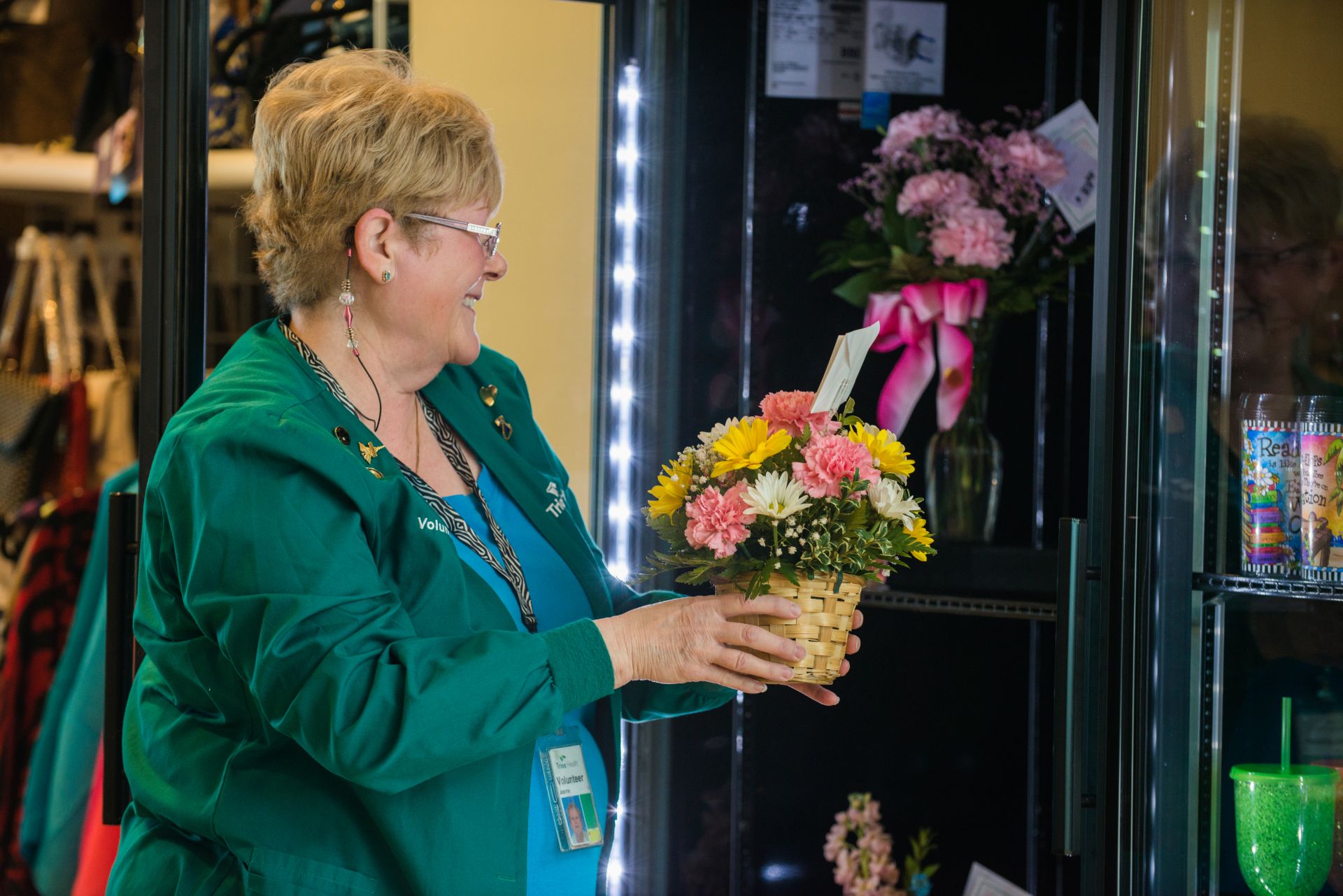 As a gift shop volunteer, you will:
Manage transactions at the cash register
Assist customers
Put out new product, as needed
Price inventory, as needed
Maintain a list of items needed
Maintain the cleanliness of the gift shop
Reconcile the cash register at the beginning and end of each shift
Open or close the gift shop (depending on your shift time)
Information Desk - Main Lobbies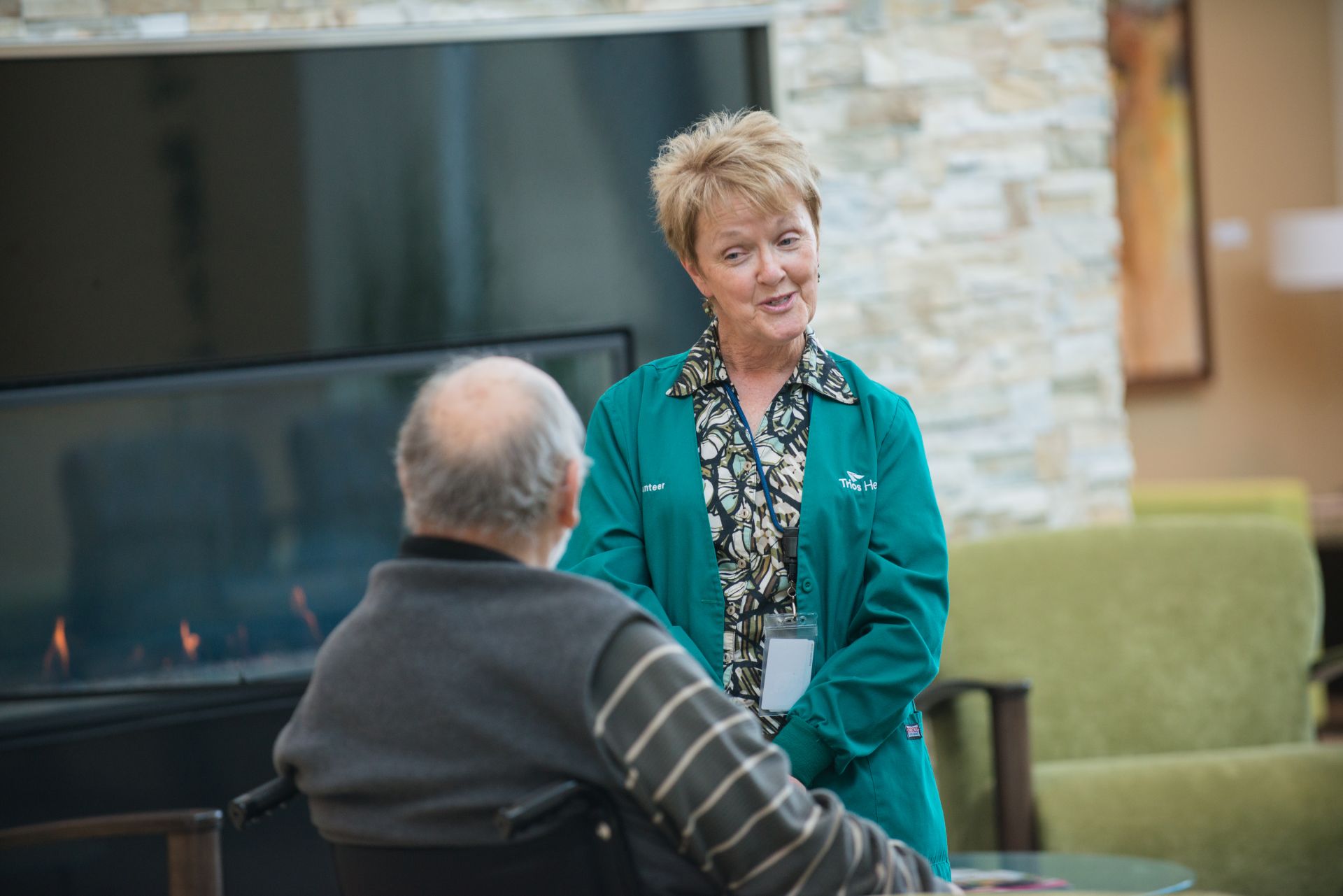 As an information desk volunteer in one of the main lobbies, you will:
Work at either the main hospital lobby desk or the Southridge Care Center front desk
Greet patients and visitors with a positive demeanor
Help direct patients and visitors around our facilities
Answer questions from patients and visitors
Monitor the wheelchair supply at the entrances
Information Desk - Surgery Wait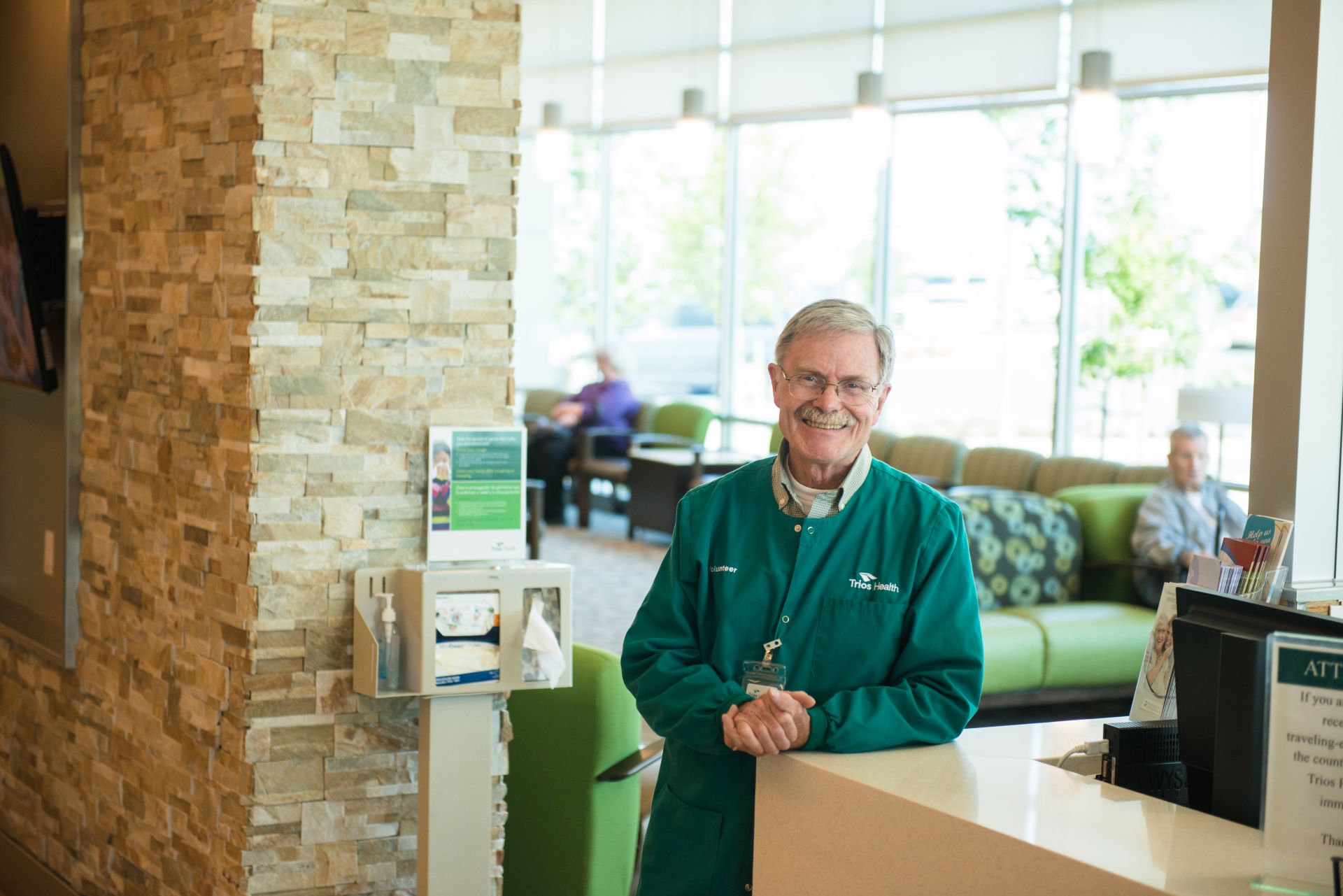 As an information desk volunteer in surgery wait, you will:
Help keep the surgery and ambulatory care areas running smoothly
Greet patients after they check-in for their procedure(s)
Show patients and their care partners where they can wait for their procedure(s)
Help take patients and their care partners back for their procedure(s)
Help keep care partners updated on the patient's progress
Escort care partners to the patient once a patient's procedure is finished
Maintain general cleanliness of surgery waiting room
Coordinate closely with the ambulatory care and surgery units (volunteers are provided a cell phone during their shift)
Pianist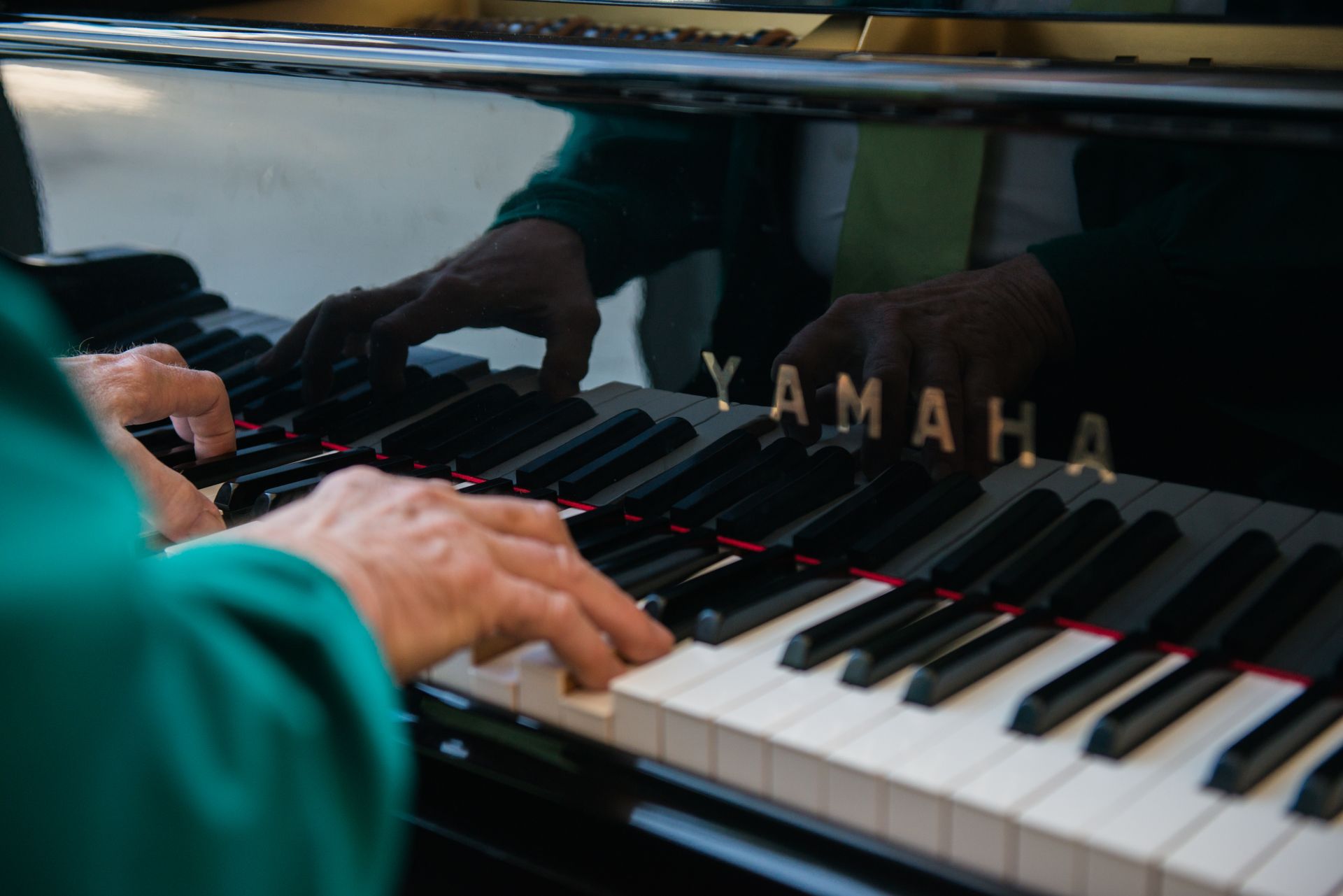 As a volunteer pianist, you will:
Be an authorized user of the Trios Health piano in the main lobby of the Southridge hospital
Play calming, uplifting and beautiful music
Provide your own playbook with appropriate music
Pet Therapy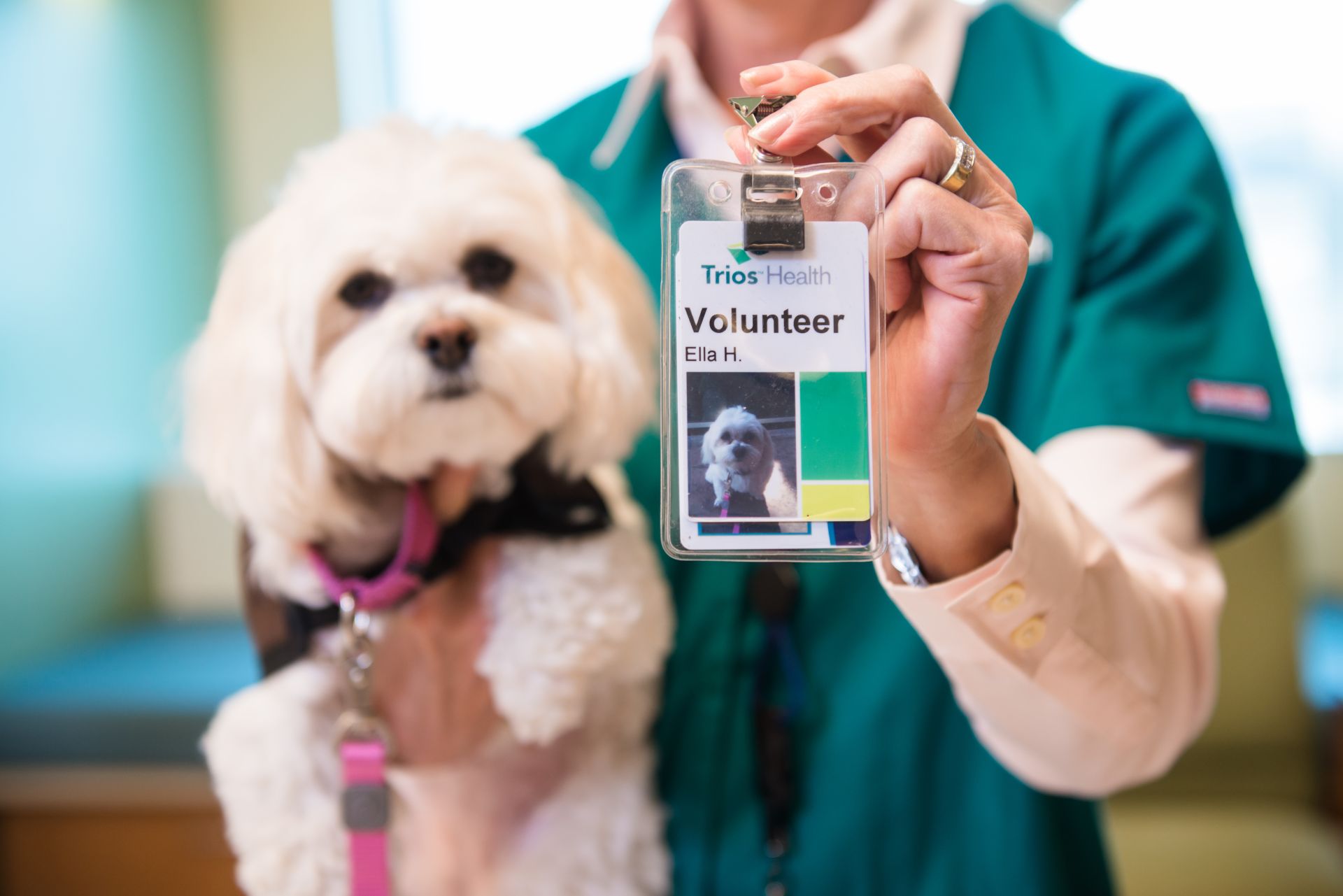 As a pet therapy volunteer, you will:
Be certified through Love On A Leash or Pet Partners
Conduct patient visits in the Trios Southridge Hospital to help uplift and comfort patients
Provide reports after each pet therapy shift
Benefits
As a volunteer, your time with us will not be compensated with pay. Volunteer hours represent the gift of kindness and compassion you are offering to our patients and their families. They also represent the gift of your unique skills in helping in various departments. Whatever your motivation, the hours you give will be meaningful and appreciated, and will be rewarded with some special benefits:
Free meal with every four-hour shift
Free use of a uniform jacket
Free annual tuberculosis tests and flu shots
Quality training and educational opportunities
Recognition activities.
Become a Trios Volunteer
If you are interested in becoming a Trios volunteer, please complete our Volunteer Application packet and return it to:
Trios Health
Attn: Volunteer Services
3730 Plaza Way
Kennewick, WA 99338
We will contact you to schedule an informal interview with one of our staff members. Please note, due to COVID-19, volunteer opportunities are currently limited. Please inquire with Volunteer Services by calling 509.221.7771 to learn more about opportunities that are currently available.