Camp Trios Empowers Kids with Type 1 Diabetes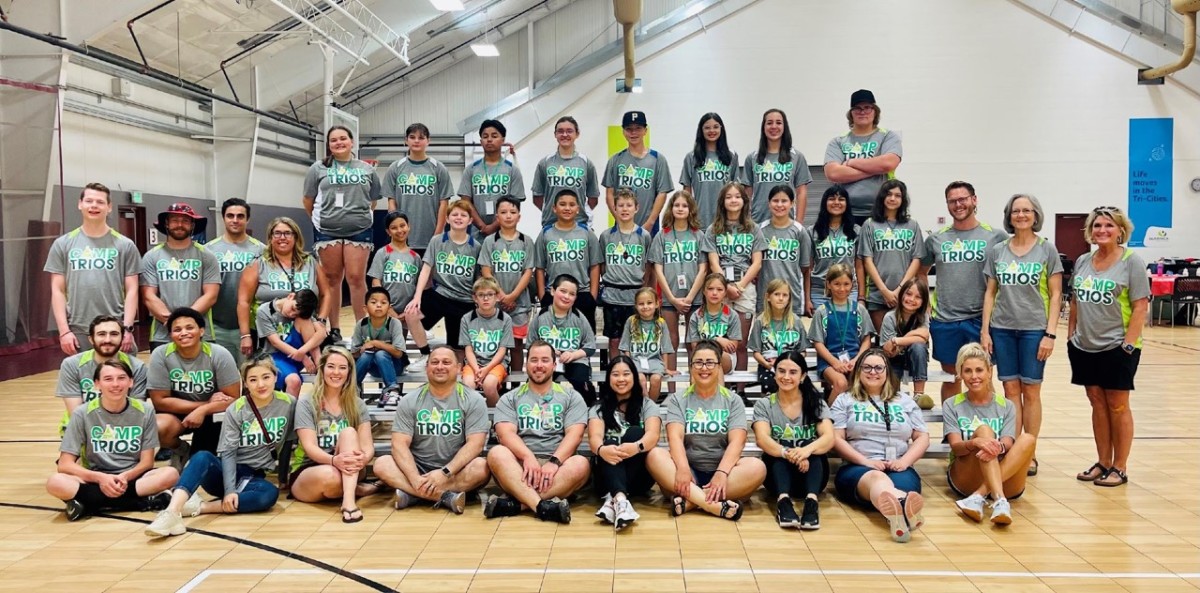 Trios Health wrapped up the "Best Week of Summer" with Camp Trios, a three-day summer day camp program for children diagnosed with Type 1 Diabetes. Camp Trios was held at the Southridge Sports and Events Complex, July 18-20.
Camp Trios is a summer day camp program for children ages 6-14 with Type 1 diabetes. The goal of the three-day camp is to teach participants about their diagnoses and provide them with tools for managing it in a way that doesn't limit their daily life.
Campers learned how to manage their Type 1 Diabetes through educational, age-appropriate activities led by Trios Health staff members, trained physicians and other healthcare providers. Additionally, mentors aged 15 to 18 years old, past mentors over 18 and community volunteers, assisted the campers. Some of the mentors were previous campers.
Originally launched in 2012 as Camp KGH, Camp Trios began as a long-term goal to one day have a local camp for the growing number of children diagnosed with Type 1 Diabetes.
"Often we get kids in who have been newly diagnosed and they aren't sure about what their day to day will look like," said Christy Kuhn, Trios Health Diabetes Education & Nutrition Director. "But when they see all these other kids running, playing, eating and doing all the stuff they want to do, it makes them see that it's possible to engage in all those activities while managing their disease."
This education — provided in a positive, engaging environment — is intended to help decrease instances of acute health issues and long-term diabetes complications. At camp, participants build relationships with peers with similar health situations, learn how to manage their diabetes, and interact closely with mentors and volunteers who can relate to their experiences and offer advice — all while having fun.
Camp Trios is backed by generous donations from local businesses, corporations, community organizations and community members. The use of the Southridge Sports and Events complex has been donated by the City of Kennewick. The Pacific Clinic, Kamiakin Rocket Club, Trios Health Medical Staff and community members donated their time.
Read All Posts