Cardiologist Joins Trios Health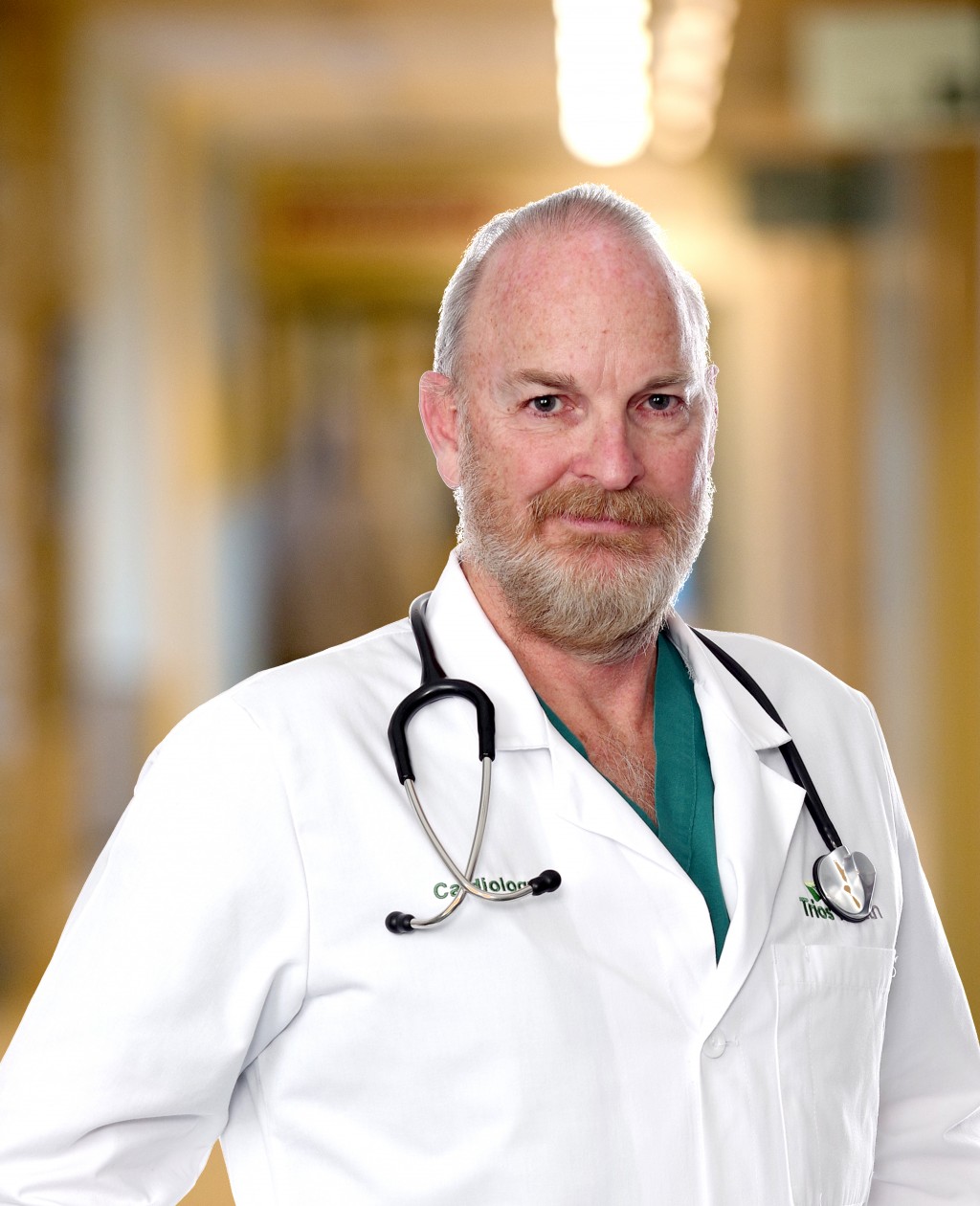 Trios Health is pleased to announce that Christopher Ravage, MD, has joined Trios as a Cardiologist.
Dr. Ravage will see patients at the Trios Care Center at Southridge 4th floor clinic, located at 3730 Plaza Way in Kennewick. He treats patients for a variety of conditions, including cardiac catheterization, intercoronary stents and angioplasty, cardiac pacemaker implantation and management, heart disease assessment and prevention, valvular heart disease, hypertension, heart rhythm treatment, echocardiography, electrocardiography, and more.
"We are pleased to bring Dr. Ravage on board with Trios Medical Group full-time," said Lorie Orozco, Director of Trios Medical Group Operations. "His expertise, experience and knowledge of the local healthcare landscape are of great value and worth to our patients and our community."
Dr. Ravage has worked on a contract-basis with Trios since 2014 through CardioSolution. He has also been in private practice in Richland for more than 20 years. Prior to going into private practice, Dr. Ravage worked with Mid-Columbia Heart Institute. Over the last several years, he has also been affiliated with Trios Health, Lourdes Health, Kadlec Regional Medical Center, and Providence Sacred Heart Medical Center. He is board certified by the American Board of Internal Medicine in Cardiovascular Disease and Internal Medicine.
"We are excited to have Dr. Ravage join our team full-time. We have already had the privilege of working with him through CardioSolution and are thrilled that he is with Trios Medical Group now," said Cristal Trevino, clinic manager. "We have been impressed with Dr. Ravage's approach to patient care and are looking forward to helping him continue to grow his practice here while serving our patients and community."
Read All Posts