Family Medicine Physician Joins Trios Health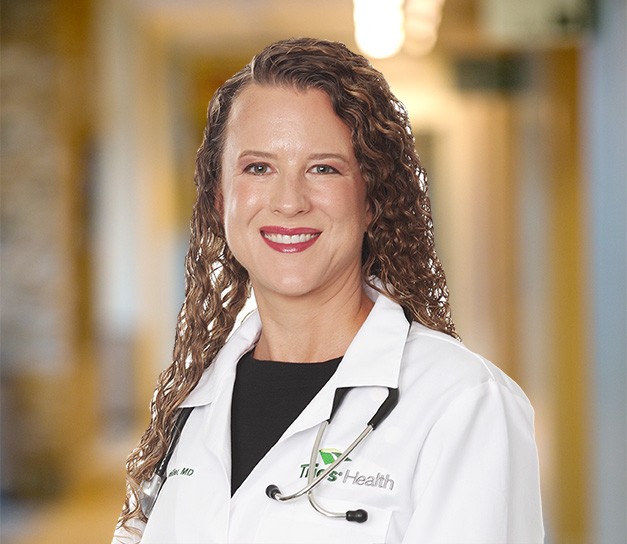 Trios Health is pleased to announce that Elizabeth Brallier, MD, has joined Trios as a family medicine residency core faculty member and family medicine physician.
Dr. Brallier will work with resident physicians at the Trios Family Medicine Residency Clinic, located on the second floor of the Trios Care Center at deBit at 320 W. 10th Avenue. As residency core faculty, she will support the Trios Health Family Medicine Residency Program by supervising resident physicians as they see patients, providing education through the context of patient care and trainings, and, advising, mentoring, and coaching residents. Additionally, Dr. Brallier will see some of her own patients.
"We are excited to have Dr. Brallier join our team and help supervise our family medicine residency program," said Amy Sweetwood, Designated Institutional Officer of Graduate Medical Education. "Her skills and experience will be an asset to both our patients and our physicians in training."
Dr. Brallier recently completed her family medicine residency with the University of Washington in Seattle, after earning her Doctor of Medicine at the University of Tennessee Health Science Center and completing her Bachelor of Science in nursing at the University of Memphis Loewenberg School of Nursing.
Dr. Brallier most recently practiced at Harborview Family Medicine Clinic and University of Washington Montlake Hospital, providing comprehensive medical care to a diverse range of patient groups. From 2019-21, she was one of two family medicine residents selected from a national pool for the Organization of Student Representatives to help develop policies with the Association of American Medical Colleges. As a medical student at the University of Tennessee, Dr. Brallier served as the class of 2018 Priciples of Clinical Medicine Liaison. In this role, she served as an intermediary between faculty and students and implemented curriculum changes with faculty that facilitate learning of clinical medical schools. Additionally, she was selected as a Teaching Scholar during medical school to teach clinical exam and interview skills to first, second, and third year students, guide third year students on the transition from classroom to clinical rotations, and lead sessions on topics such as musculoskeletal exams, bedside ultrasound, standardized patient encounter feedback, paracentesis, history and physical teaching.
"Dr. Brallier has numerous leadership and teaching experiences and is an excellent fit as a core faculty member for our family medicine residency program," said Dr. Katina Rue, Trios Health Family Medicine Residency Program Director. "She is going to make a big impact on our resident physicians and help guide them through their residency training and into their future careers."
Dr. Brallier is board certified by the American Board of Family Medicine and is certified in Advanced Cardiovascular Life Support. Dr. Brallier is fluent in English and Spanish. Patients can schedule an appointment with her, or with family medicine resident physicians, by calling 509.221.5520 or online at TriosHealth.org.
Read All Posts