Internal Medicine Provider Joins Trios Health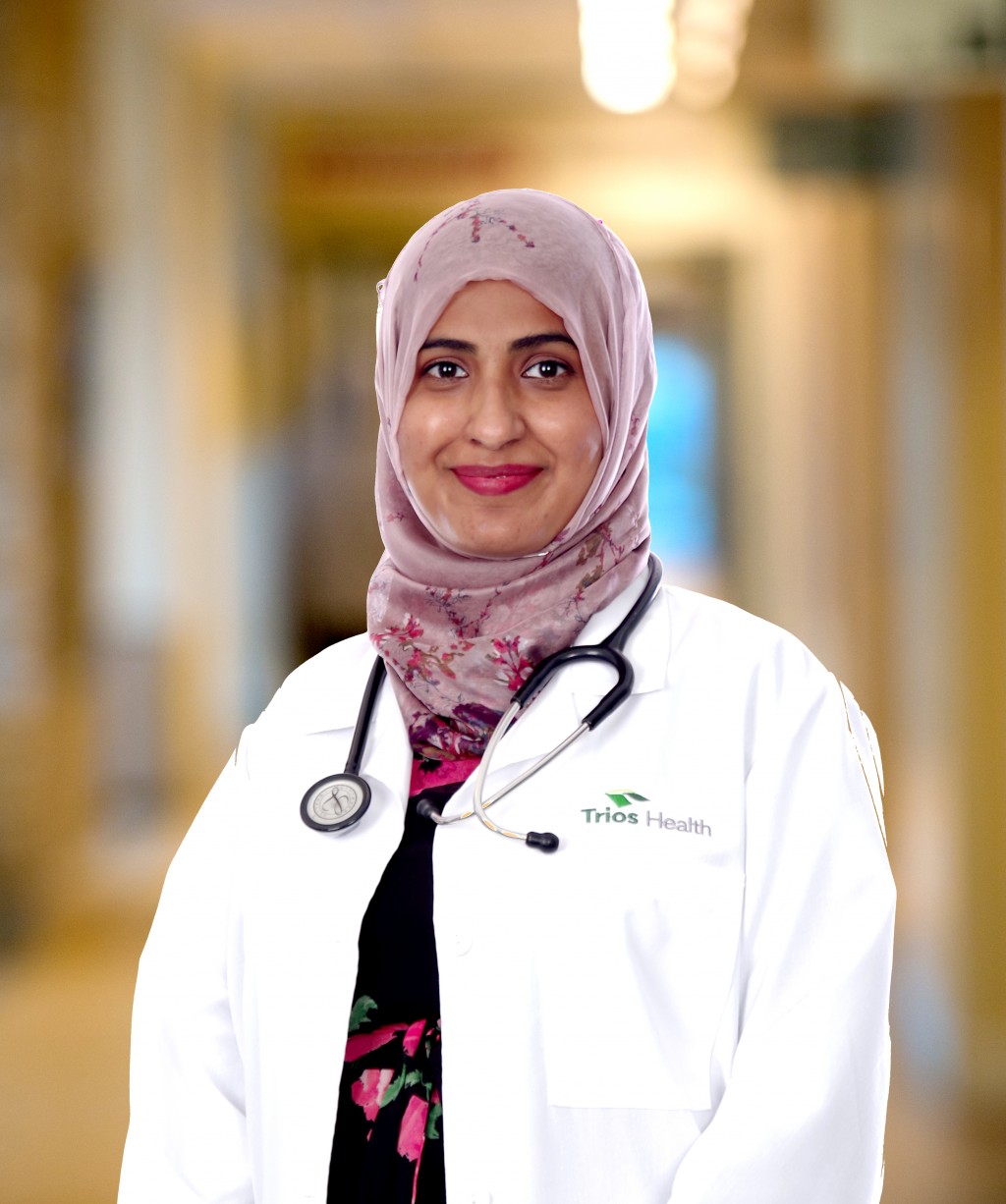 Trios Health is pleased to announce that Madiha Haque, MD, has joined Trios Medical Group as an internal medicine provider.
Dr. Haque is seeing patients at the Trios Care Center at Southridge 4th floor clinic, located at 3730 Plaza Way in Kennewick. She can help patients with primary care, preventive care, annual exams, high blood pressure, cardiovascular disease, diabetes, and more. Patients can make appointments by calling 509.221.6450.
"We are excited to have Dr. Haque join our internal medicine clinic," said Cristal Trevino, clinic manager. "She brings great experience and knowledge and will be a great provider and resource for our patients."
Dr. Haque attended medical school at Fatima Jinnah Medical University in Lahore, Pakistan, where she earned her Bachelor of Medicine and Bachelor of Surgery. She completed an internship in internal medicine at Shifa International Hospital in Islamabad, Pakistan, followed by an externship at the University of Chicago – Comprehensive Cancer Center. She then completed a three-year residency at Saint Francis Hospital in Evanston, Illinois.
"We are thrilled to welcome Dr. Haque to our team," said Lorie Orozco, Director of Trios Medical Group Operations. "Dr. Haque is very skilled and capable, and we are excited for her to grow her medical practice with Trios."
Read All Posts