Lourdes and Trios Donate 3,000 Cloth Masks to School Districts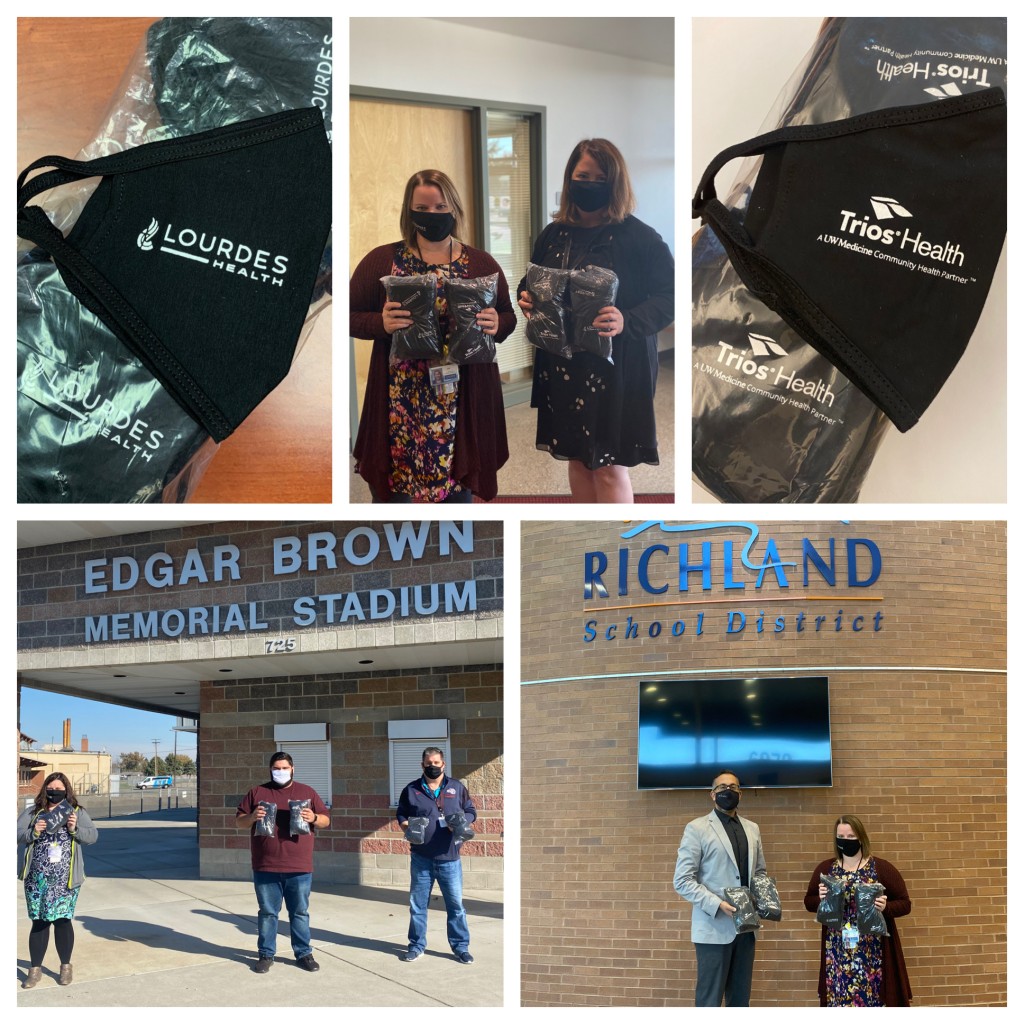 Lourdes and Trios Health have come together to donate 3,000 cloth masks to the Kennewick, Pasco, and Richland school districts, with each organization donating 500 masks to each of the school districts.
"Since the beginning of the COVID-19 pandemic, the top priorities at Trios and Lourdes as healthcare providers and leaders in our community have been to protect the health and safety of our patients, employees, and fellow community members," said John Solheim, Trios Health CEO. "A big part of that has been requiring masking of all our employees, patients, and visitors, and encouraging the wearing of masks in public spaces throughout our community as one of the most effective ways to slow the spread of COVID-19 until we have a vaccine. We are pleased to be able to give back to our community by donating these Trios and Lourdes cloth face masks to our local school districts."
The districts plan to use the masks for students who do not have their own masks. The cloth masks are washable and reusable.
"We are grateful to be able to help support our local school district's efforts to protect their staff and students. We hope these masks will help employees and students feel safer as they go about their school day and feel confident that they are helping to protect others as well," said Chad Pew, Lourdes Health Interim CEO. "This donation also allows us to give back and ties directly to our mission of Making Communities Healthier by supporting healthy actions to help prevent the spread of COVID-19."
The donation does not impact the supply of masks or other necessary PPE on hand for providers, employees, and clinical staff at Lourdes Health and Trios Health.
Read All Posts