Lourdes Health, Trios Health Donating $1,300 to Local Schools Following Sports Physical Event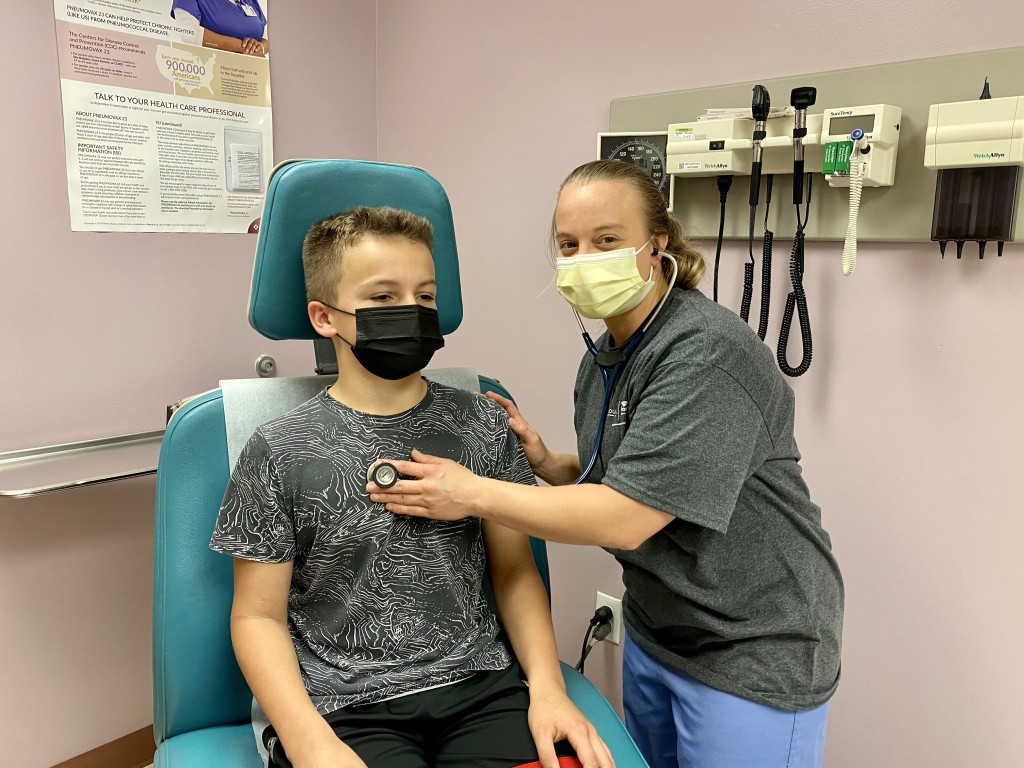 Lourdes Health and Trios Health are pleased to announce their $10 sports physical clinic held in May brought in $1,300 to donate to local schools.
Lourdes Health and Trios Health offered $10 sports physicals at the Trios Care Center at Vista Field on May 14 to local middle and high school students, with 100 percent of the proceeds being donated directly back to students' respective schools.
"Trios Health has conducted this event for more than 20 years as a one-day clinic, and we were thrilled to have our market partner Lourdes Health join us to provide this service for our community," said Lorie Orozco, Director of Trios Medical Group Operations.
Lourdes Health and Trios Health look forward to continuing to provide this event and service to the community for many years to come. Next year's event is planned for May 20, 2023, at the Lourdes West Pasco Clinic located at 7425 Wrigley Drive in Pasco.
"The sports physicals clinic provides physicals for student athletes at a low cost, without the need for insurance and gives back to our local schools," said Kevin Taylor, MD, Lourdes Health Medical Director. "We are grateful to provide this service and to be able to give the money earned through the event back to the schools to purchase athletic safety equipment for their school sports programs."
Lourdes and Trios are currently in the process of sending letters and checks to the respective schools.
Students from 24 area schools participated in the sports physical offering. Schools included Carmichael Middle School, Chiawana High School, Chief Joseph Middle School, Chinook Middle School, Columbia High School, Columbia Middle School, Desert Hills Middle School, Enterprise Middle School, Finley Middle School, Hanford High School, Highlands Middle School, Horse Heaven Hills Middle School, Kamiakin High School, Kennewick High School, Leona Libby Middle School, Liberty Christian School, McLoughlin Middle School, Ochoa Middle School, Pasco High School, Ray Reynolds Middle School, Richland High School, River View High School, Southridge High School, and Tri-Cities Prep Catholic High School.
Read All Posts