Trios Health & Lourdes Health Welcome Board-Certified Cardiologist, Amardeep Mann, MD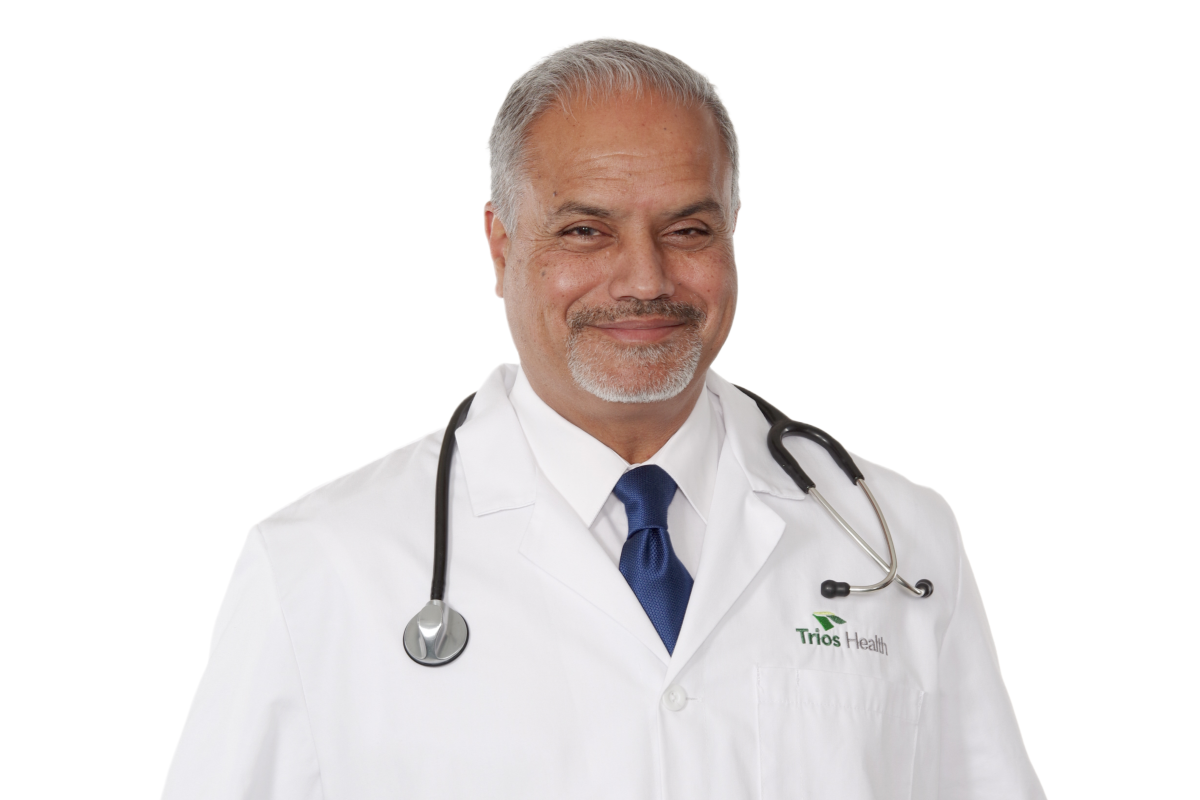 Trios Health and Lourdes Health are pleased to announce that Amardeep Mann, MD, has joined its medical staff and will be providing a range of cardiovascular care to patients throughout the Tri-Cities and surrounding region.
Dr. Mann will divide his time seeing patients at the Trios Care Center at Southridge, 4th floor clinic, located at 3730 Plaza Way in Kennewick and at Lourdes Medical Center, located at 520 North 4th Ave in Pasco.
Dr. Mann is board-certified in cardiovascular medicine, internal medicine and International Board of Heart Rhythm Examiners (IBHRE). Dr. Mann specializes in preventative and general diagnostic cardiology, nuclear tests, tilt table test, stress echocardiography, cardiac catheterizations, echocardiograms, loop recorder, pacemakers and implantable cardioverter-defibrillators.
We are pleased to welcome Dr. Mann back to the Tri-Cities", said Emilia Keener, Senior Market Director of Physician Services. "His dedication to the Tri-Cities, coupled with his cardiovascular expertise, experience and knowledge of the local healthcare landscape are of great value and worth to our patients and our community."
Dr. Mann received his Doctor of Medicine degree from GURU Gobind Singh Medical School in India, completed his Residency at The University of Southern California, LAC and USC Internal Medicine, and his fellowship in Cardiology at The University of Southern California, LAC and USC Cardiovascular Diseases.
Dr. Mann seeks to achieve the most optimal outcome possible for every patient. "My care philosophy is to provide the most convenient, efficient, timely care possible, so patients can get back to doing what they love," said Dr. Mann.
"Improving access to board-certified cardiology care alongside the network of Lourdes Health and Trios Health – allows the providers at Lourdes Health and Trios Health to continually achieve our mission of making communities healthier," said Keener.
"Cardiology services at Lourdes Health and Trios Health provide some of the most extensive diagnostic and treatment options in the Tri-Cities for patients suffering from heart disease and related cardiovascular conditions. Dr. Mann brings his particular expertise to an already world-class group of specialists within the Lourdes and Trios Health System." Keener said.
Appointments may be made at Trios Health by calling 509.221.6450 and at Lourdes Health by calling 509.416.8882.
Read All Posts