Trios Family Birth Center Construction Helping to Fund Scholarships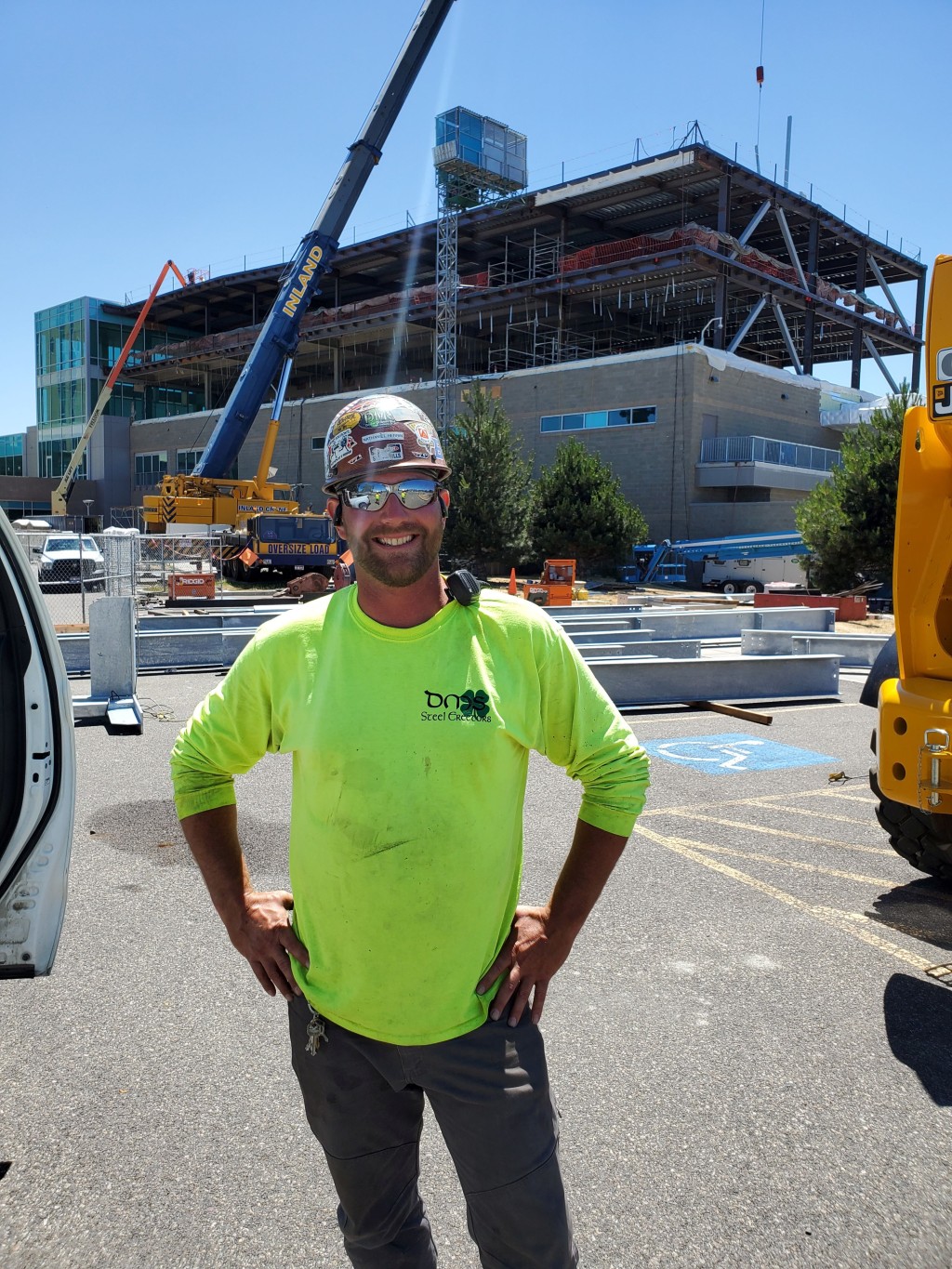 The new Trios Family Birth Center is not just creating a new space for expectant mothers to deliver their babies – it's creating scholarships for students.
Layton Construction, lead project manager for the construction, has partnered with the John William Jackson Fund and the Idaho Youth Education Recycling Partnership (iYERP) to help create scholarships through metal recycling. As metal is removed from the Family Birth Center construction project, it is moved to recycling containers on site and then taken for recycling. The containers are on site with the support of Pacific Recycling, who recycles the metal and pays iYERP for the metal.
"This really has a two-fold purpose to actively be involved with general contractors to advance environmental stewardship and to partner with construction companies, hospitals, and others to offer an opportunity to capture some of their investments through this recycling," said Bill "Action" Jackson, founder of the John William Jackson Fund.
Jackson and his wife Jackie started their foundation after their youngest son, John William, died in a climbing accident. They wanted a way to honor his memory and to make a difference. With Jackson's construction background, the idea for turning scrap metal into scholarships was born.
Since the foundation's inception, it has grown from their community in Idaho throughout the entire state and into Eastern Washington, Eastern Oregon, Utah, Montana, and Nevada. The current Family Birth Center construction project is their first in the Tri-Cities, though they have worked with Layton Construction several times.
Funds for their scholarships are generated through the metal recycling, and Jackson said they try to gear their scholarship awards toward students in the communities where the construction projects are happening to put the money back into the community.
"Our hope is with the Trios Family Birth Center construction to be able to award scholarships for nursing students at Columbia Basin College and Washington State University – Tri-Cities," Jackson said.
In recent years, the foundation's funds have been growing and they have been able to award more scholarships. Currently, they are nearing $2 million in scholarships given over the last 20 years.
"It has been amazing to see the impact," Jackson said.
Last year, as the COVID-19 pandemic impacted the world, Jackson said they made the decision to bump up the amount of money for nursing and health sciences scholarships.
"We decided to bump up the amount of money for these scholarships. In 2019, we gave out $55,000. In 2020, we gave out $100,000," Jackson said. "In 2021, we hope to give out $200,000 or more to nursing students. This translates to at least 100, $2,000 scholarships."
Jackson said approximately 80 percent of the scholarship funds come from the metal recycling, with the rest coming from donations, either from individuals or organizations.
He said in the coming weeks that scholarship awards will be determined for 2021. The awards will be given directly to the schools, who will then decide the scholarship recipients. He said he is not yet sure how much of the scholarship money will be able to go to Tri-Cities students, but he is looking forward to partnering with Columbia Basin Community College to make these scholarships possible for students.
Those wanting to learn more about the John William Jackson Fund, iYERP, or to donate to the fund can visit the foundation's website here.
The Trios Family Birth Center construction project began in early 2021 and is expected to be complete in the Spring of 2022. The project was made possible by a nearly $22 million investment from LifePoint Health, and the space will accommodate Trios Birth Center and Special Care Nursery on the Trios Southridge Hospital campus.
Read All Posts