Trios Health Celebrates 70th Anniversary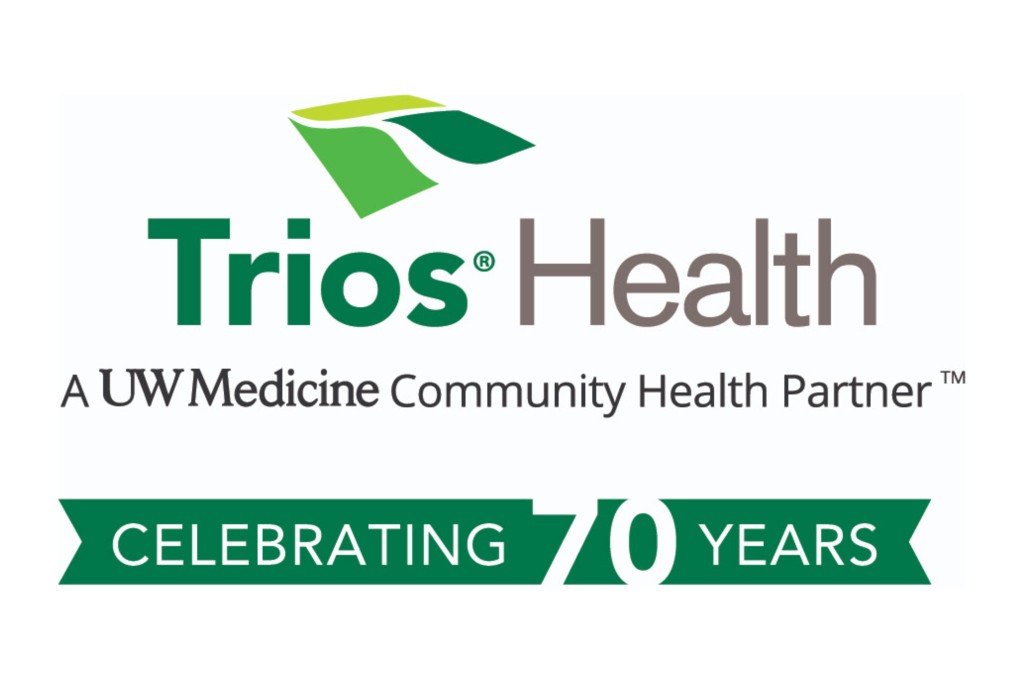 Trios Health is pleased to announce it is celebrating its 70th birthday on Monday, Aug. 1, 2022.
On Aug. 1, 1952, Kennewick General Hospital opened its doors after a decades-long community campaign. Many healthcare challenges hit the Kennewick area in the early 1900s, including the flu epidemic in 1918, diphtheria, and smallpox, among other illnesses, highlighting the need for a hospital to serve the community. Doctors often made house calls, and several small hospitals were established in homes and other buildings to try to meet the growing healthcare needs of the area.
Wartime in the 1940s tripled the population of Kennewick, and healthcare became even more stretched than it already was. A hospital was needed, and the community responded to that call.
"Citizens formed the Kennewick Hospital Association and began an impressive fund to drive to erect what became Kennewick General Hospital. In 1949, this drive took off in full swing," wrote Tom Moak in his essay titled 'KGH…A Community Built Hospital.' "Events ranged from building a $20,000 house that was raffled off to sponsoring circuses, concerts, and rummage sales. Benton County established a hospital taxing district in 1950 and on November 4th of that year a $350,000 bond issue was passed."
This allowed for Kennewick General Hospital to be built, with ground breaking in March 1951 and the new, 46-bed hospital opening its doors for the first time on Aug. 1, 1952. An article in the Tri-City Herald prior to the official opening of the hospital stated, "Kennewick General Hospital is a symbol of what a community – this community or any other community – can do if it gets solidly behind a single project, and, with unity and selflessness, drives on to ultimate victory."
"Today, 70 years later, we are incredibly grateful to the community of Kennewick and those citizens who campaigned relentlessly to ensure that their healthcare needs could be met through a hospital system," said Jerry Dooley, Trios Health Interim Chief Executive Officer. "We hope that they are proud of what we have accomplished in the 70 years since then and look forward to continuing to serve our community for many years to come."
In the 70 years since Kennewick General Hospital opened, the hospital system has undergone many changes and grown to a multi-faceted health system with Trios Southridge Hospital anchoring the system and several outpatient care centers treating patients for same-day or ongoing medical needs.
The name of the system was changed to Trios Health in 2013 to recognize that it serves the entirety of the Tri-Cities and surrounding communities. In 2014, the new Trios Southridge Hospital opened its doors, while the Trios Birth Center remained at the original downtown KGH building until it could be relocated to the Southridge campus in 2022. In August 2018, Trios Health was sold to RCCH Healthcare Partners in Tennessee, which was sold just a few months later to LifePoint Health in Brentwood, Tennessee.
Trios Health – along with Lourdes Health in Pasco – is now part of LifePoint Health's growing network of community hospitals in more than 20 states.
"We are privileged to still be here and thankful for the opportunity to continue to grow our services to meet the needs and demands of this great community," Dooley said. "We are so proud of our roots and of our dedicated professionals who continue to show up to work each day to provide quality, compassionate care to the people we serve with the mindset of Making Communities Healthier."
Read All Posts