Trios Health Family Birthing Center Construction Progressing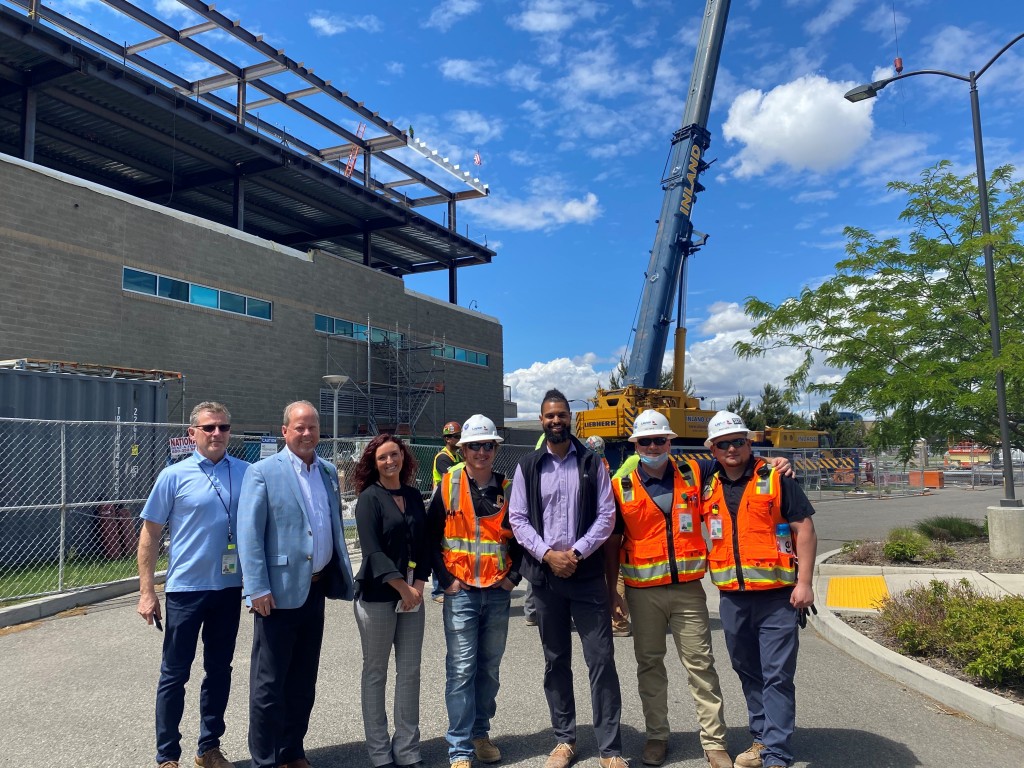 Trios Health, part of LifePoint Health, and Layton Construction celebrated a significant milestone in the construction of the new Trios Family Birthing Center unit – the placement of the final steel beam.
The occasion was marked with a "topping out" ceremony where Trios Health and Layton Construction employees came together to watch the placement of the final beam. Prior to the placement, Trios employees had the opportunity to sign the beam and leave their mark on the project.
"We are tremendously grateful to continue moving forward with construction and to be able to celebrate this milestone today," said Chief Executive Officer John Solheim. "Construction is progressing quickly, and we are excited to continue to see the construction progress and welcome our Family Birthing Center to our Southridge campus next spring."
The relocation of the Family Birthing Center has been made possible by a nearly $22 million investment from LifePoint Health.
"We are grateful for LifePoint's substantial investment in our organization and community through this project," Solheim said.
With the placement of the final steel beam, Layton Construction crews will now move toward working on the exterior perimeter and placing steel pans to begin pouring the concrete flooring.
"Getting the steel done is a huge milestone. It releases everything else to move to the next portions of the project," said Chris Struckman, Project Manager. "We're also working on phased renovations inside the hospital, including converting the existing med/surg into postpartum and constructing the new med/surg nurses station."
The approximately 23,376 square foot, two-story addition is being constructed above the first floor Surgery Department and connected at the second and third floors of the current Southridge hospital. Approximately 9,970 square feet of existing space will be renovated throughout the course of the project. The new space, which will accommodate the current Family Birthing Center and Special Care Nursery, will bring all of Trios' hospital services together in the same hospital.
"We opened the Trios Southridge Hospital in July of 2014, and seven years later, we are eagerly looking forward to being one hospital, under one roof," Solheim said.
The Family Birthing Center addition will add two dedicated rooms for Caesarean Section deliveries, six Labor, Delivery, Recovery and Postpartum (LDRP) rooms, and a 10-bed Critical Care Nursery. With the addition being constructed adjacent to and within current hospital space, 11 existing beds on the medical/surgical floor will be converted to postpartum beds. The Southridge hospital's licensed bed count will jump from 74 to 111 with the completion of the project, but the overall Trios bed count will not change with 37 beds being relocated from the Auburn campus to the Southridge campus.
Read All Posts