Trios Health Gifts Auburn Street to City of Kennewick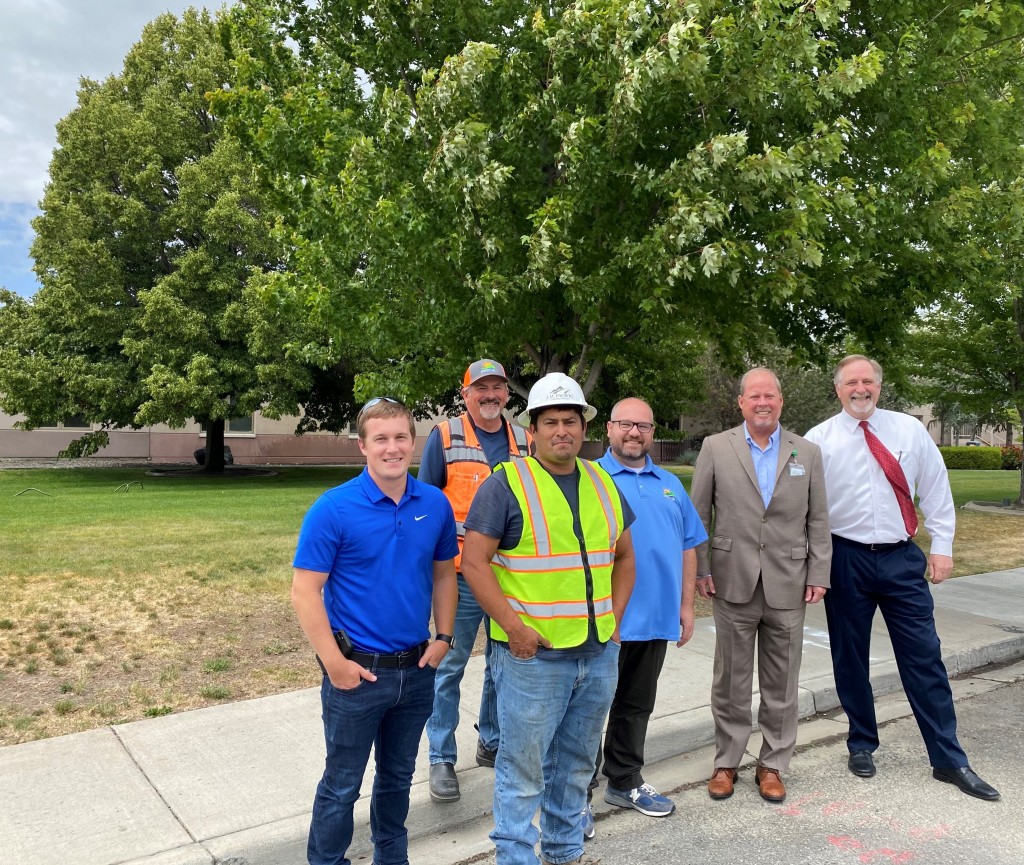 Trios Health, part of LifePoint Health, has gifted Auburn Street near the current Trios Family Birth Center to the City of Kennewick as part of Trios' relocation of the Family Birth Center to its Southridge campus.
"We are tremendously grateful to the City of Kennewick for their work with us in helping us to plan for our new Family Birth Center construction and make plans for our existing Auburn campus," said John Solheim, Trios Health Chief Executive Officer. "We are excited to be able to gift them this street and make access to Auburn Street easier and more convenient."
The city has been working to open Auburn Street to 10th Avenue and is adding diagonal parking on both sides of Auburn Street between 8th and 10th Avenues and is converting the street from a one-way to a two-way.
While the Trios Family Birth Center remains there, this will allow for easier access from 10th Avenue for patients. The new Family Birth Center will open on the Trios Southridge Hospital campus next spring.
Trios continues to work with local public agencies to plan for the future construction and repurposing of the current Auburn campus. The Trios Care Center at deBit on the west end of the Auburn campus will be retained by Trios and remain open.
The approximately 23,376 square foot, two-story addition at the Trios Southridge Hospital was made possible by a nearly $22 million investment by LifePoint Health.
Read All Posts