Trios Health Hosting Ribbon Cutting Ceremony for New Trios Birth Center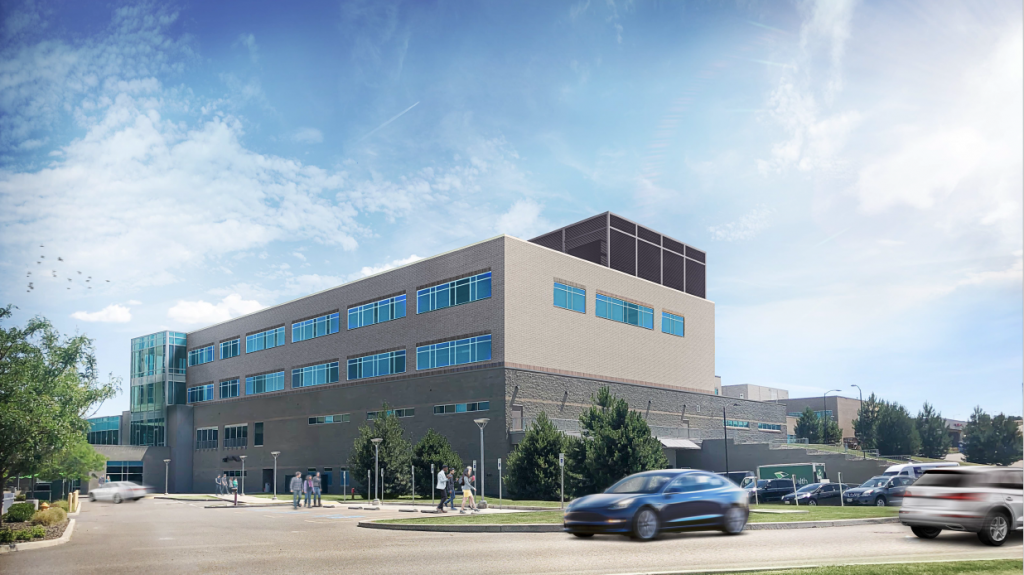 Trios Health is pleased to announce that it is hosting a ribbon cutting ceremony and public tours on Wednesday, March 23, at 4:30 p.m. for its new Trios Birth Center on the Trios Health Southridge campus.
The 23,376 square foot addition was constructed on the second and third floors of the existing Southridge hospital building, and approximately 9,970 square feet of existing space was also renovated for the project. The new Trios Birth Center includes two dedicated rooms for Caesarean Section deliveries, six Labor, Delivery, Recovery and Postpartum (LDRP) rooms, and a 10-bed Critical Care Nursery for infants born after 32 weeks' gestation.
The new Trios Birth Center was made possible by a nearly $22 million investment from LifePoint Health, which has also invested another $6 million for an ongoing medical/surgical expansion project.
"We have eagerly been anticipating this new unit for several years as we have moved through the various stages of this project from ideas and planning to construction and now completion," Chief Executive Officer John Solheim said. "The opening of this unit will mark the next stage in the future of Trios Health and our commitment to serving the Tri-Cities community and surrounding region and our dedication to Making Communities Healthier."
The ribbon cutting is open to the public and will include remarks from Solheim, LifePoint Health Western Division President Sandy Podley, community leaders, Trios Health Chief of Staff and OB/GYN Adam Smith, DO, Trios Health Board Chair Dr. Randall Fong, and community leaders. The event marks the opening of the new unit, which will officially open for deliveries on Tuesday, March 29, at 7 a.m.
The ribbon cutting will begin promptly at 4:30 p.m. and take place outside Entrance B of Trios Southridge Hospital, located at 3810 Plaza Way in Kennewick. Tours will follow the ribbon cutting and run from 5-6:30 p.m. The Trios Health Gift Shop will also be open during the event.
"Our new Trios Birth Center is beautiful, and I can hardly wait for the public to be able to see it and for us to soon be able to welcome babies on our Trios Southridge campus," Solheim said. "We look forward to being able to serve the community with this new unit and to have all of our hospital services under one roof after being on separate campuses for nearly a decade."
Those attending the public tours will be required to enter at Entrance B and be screened for COVID-19 symptoms. All participants will also be required to wear masks and maintain social distancing while inside the building.
The current Family Birth Center on Auburn Street, located within the original Kennewick General Hospital that opened in 1952, will close its doors permanently on March 28, and all services will be transitioned to the Southridge campus.
The 37 existing beds on the Auburn campus are being relocated to the Southridge campus, jumping the bed count at Southridge to 111 with the completion of the new unit. However, Trios Health's overall licensed bed count has not changed. Additionally, from the space that was renovated as part of the construction, 11 existing beds from the medical/surgical floors were converted to postpartum beds and are now being relocated to an expanded third floor. Construction is expected to continue on that expansion through July 2022.
Construction for the new Trios Birth Center was completed by Layton Construction, who will remain on site to complete the medical/surgical expansion.
Read All Posts