Trios Health to Construct New Family Birthing Center on Southridge Hospital Campus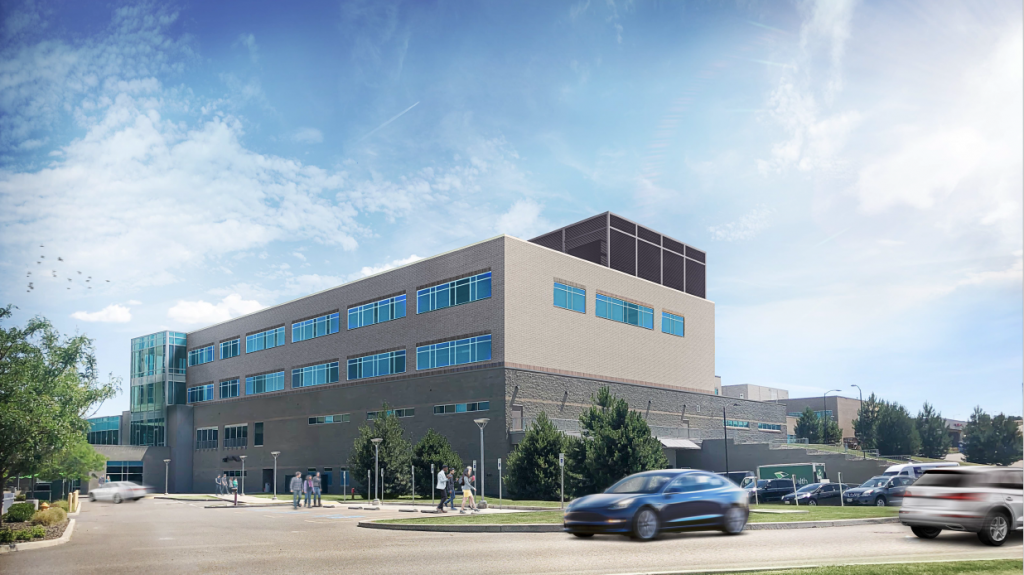 Trios Health, part of LifePoint Health, is pleased to announce that construction will soon begin on a new birthing center unit that will be added to its existing hospital at Southridge in Kennewick, WA. This is made possible by a nearly $22 million investment from LifePoint Health.
"We are excited to officially begin construction on this addition to our Southridge campus, which will relocate our Family Birthing Center from its current location at our previous campus on Auburn Street to our new hospital, which opened in 2014," said John Solheim, Chief Executive Officer at Trios Health. "We are taking another exciting step in advancing our mission of Making Communities Healthier, and we look forward to seeing this important project come to fruition. We are grateful for LifePoint's substantial investment in our organization and community through this project."
The approximately 23,376 square foot, two-story addition will be constructed above the 1st floor Surgery Department and connected at the second and third floors of the current Southridge hospital, and approximately 9,970 of existing space at the Southridge campus will be renovated for the project. The new space will accommodate the current Family Birthing Center and Special Care Nursery and bring all of Trios' hospital services under one roof.
"It will be a big improvement to relocate our Family Birthing Center to a growing area in Kennewick on our existing Southridge campus and hospital building, adding convenience to access all of our hospital services in one place for our patients and bringing greater support for patients and staff as we move to one site," Solheim said. "This plan also allows us to save expenses by not duplicating the same support services across two hospital campuses. We are grateful to move forward and excited to see this project come to fruition."
The Family Birthing Center addition will add two dedicated rooms for Caesarean Section deliveries, six Labor, Delivery, Recovery and Postpartum (LDRP) rooms, and a 10-bed Critical Care Nursery. With the addition being constructed adjacent to and within current hospital space, 11 existing beds on the medical/surgical floor will be converted to postpartum beds. The Southridge hospital's licensed bed count will jump from 74 to 111 with the completion of the project, but the overall Trios bed count will not change with 37 beds being relocated from the Auburn campus to the Southridge campus.
"Building this new birthing center is just one more example of how deeply we care are about the Tri-Cities communities and how we are always looking for ways to better serve their needs," said Sandy Podley, Western Division President of LifePoint Health. "We look forward to the exciting day when we can open this new unit and start delivering babies at the Southridge campus. LifePoint Health is proud to partner with Trios Health to continue transforming the health of this region."
Currently, approximately 1,400 babies are born each year at the Trios Family Birthing Center. In more than 60 years, thousands of babies have been delivered at Kennewick General Hospital/Trios Health.
Trios is working with local public agencies to plan for future repurposing of the current Auburn campus. The Trios Care Center at deBit on the west end of the Auburn campus will be retained by Trios and remain open. Currently, family medicine and obstetric/gynecology providers see patients there.
The contractor for the Trios Family Birthing Center addition project will be Layton Construction, and Trios plans to use several local and statewide contractors throughout the duration of the project. The facility is anticipated to be completed and open to the public in the second quarter of 2022.
Read All Posts